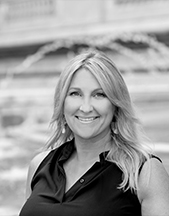 Lorraine Ding
Real Estate Associate Broker
O: 917.841.0223
M: 917.841.0223
Licensed New York real estate broker Lorraine Ding is the consummate real estate professional. Expertly knowledgeable about every neighborhood in Manhattan, authoritatively educated in every aspect of real estate sales and transaction, and absolutely enthusiastic about helping clients to achieve their real estate objectives, Lorraine is the broker of choice for owners seeking the fastest and most profitable sale and buyers seeking the ideal next home or investment.

A native New Yorker, Lorraine understands the vital roles of location, construction, and design in the real estate selling and buying cycles. A seasoned agent representing the desires and visions of clients from every walk of life, Lorraine is masterful in discerning and fulfilling every nuance of personal preference. And a specialist in financial interpretation and negotiation, Lorraine expertly brings budget and possibility together at the closing table.

With a background in senior-level advertising, marketing, telecommunications, and account management, Lorraine is able to blend industry knowledge, innate creativity, and cutting edge technology to yield the most positive results. Lorraine's true motivation of helping others to realize their goals has consistently earned her the title of AKAM Sales and Brokerage Salesperson of the Year as well as the trust and respect of her ever-growing network of clients and referrals.