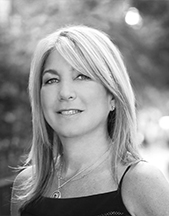 Julie Weintraub
Real Estate Associate Broker
O: 917.612.2809
M: 917.612.2809
In her 20-plus-year career, Julie Weintraub has weathered every market turn and has been prescient about many up-and-coming neighborhoods. She has earned a sterling reputation for impeccable personalized service, masterful negotiation skills, and unparalleled results for her loyal clients. This seasoned professional has expertly guided buyers and sellers to succeed in their transactions and has often exceeded their expectations. Julie keenly understands the entire Manhattan marketplace and is particularly knowledgeable about interesting neighborhoods outside of New York City proper.
In addition, she's worked with numerous overseas buyers to achieve their important investment goals. Due to her well-rounded experience and accomplishments, Julie's exceptional work has earned her numerous honors, including membership in the Leading Edge Society, the prestigious PREA award, and Douglas Elliman Top Broker of the Month award. Yet, the strong relationships and continual ongoing referrals she receives from satisfied clients are the most rewarding to her.
Whether you would like to purchase, sell or invest in a property, Julie will adeptly guide you and secure the best results. She has seamlessly handled even the most complex deals throughout her career, always creating a win-win situation for everyone involved. Julie's comprehensive experience in all facets of a transaction, from the initial offer to securing the mortgage and board package to closing, has earned her a stellar reputation. She conducts herself with honesty and integrity at all times and employs the most creative solutions to secure and market your special home.