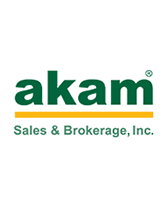 Marjorie Borell
Real Estate Salesperson
O: 917.837.3761
M: 917.837.3761
Marjorie Borell joins AKAM Sales & Brokerage, Inc. as a seasoned Associate Broker with over 10 years' experience in residential and commerical real estate. She is highly skilled at research, lease negoiations, (both residential and commerical), throughout Manhattan.
A longtime Midtown East resident and now living on the Upper Westside, Marjore is a true Manhattanite with a love, appreciation and knownledge of all that Manhattan has to offer. Her love and enthusiasm for the city and her ability to resource enables her to uncover the perfect properties for her clients. She considers her clients' personal tastes, style and priorities to ensure they get the best value and highest quality of life. Most importantly, she helps smooth the way from accepted offer to closing with her personal touch and exceptional representation along with valuable relationships with mortgage brokers, staging experts, real estate attorneys and other professionals whose intent it is to get the right deal done-and the deal done right.
Marjorie has also been recognized in the media and has given talks at the Institue of Culinary Education, Parson School of Design and St. Joseph's University.